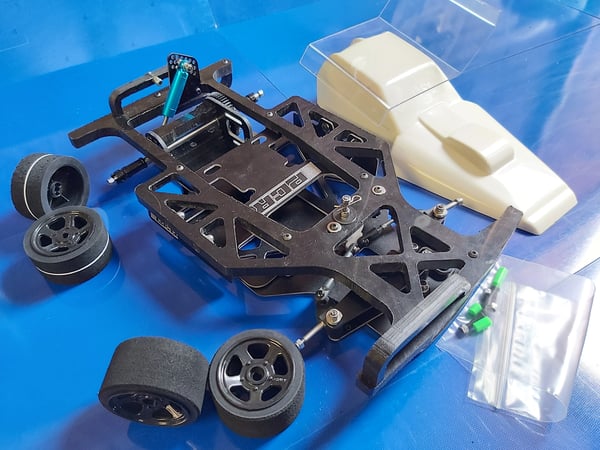 PCR Stockcar V1
£185.00
1/12 PCR Stockcar V1 Made to order
*Current version only available for the Pace 95R and Pace 60R V1 and v2
Complete rolling chassis that comes with the following listed below. You will need to fit your own electrics to go racing.
In this kit you will receive:
GRP parts: Base plate, lipo plate, top plate, side plates, bumper spring holder, shock mount, motor plates, lipo holder, spacers for base plate, arms left and right.
Nylon parts: Top deck, over rider set, motor holder top and bottom.
Metal parts: Shock, stand offs, steering turnbuckles, spacers, bolts and nuts, front spring, front and rear axles and bearings.
Bodyshell, wing (un-painted) steering hubs, wheels and tyres to suit.
PCR V1 Stockcar
OPTION 1 £185.00 PCRV1